BASF launches new Monitoring Paste to help pest controllers detect early signs of rodent activity
Leading pest control solutions manufacturer, BASF, is launching a non-toxic Monitoring Paste to enable pest controllers to detect early rodent activity, it has announced.
Monitoring Paste is a non-toxic soft block formulation, developed by BASF, based on the highly palatable, award-winning rodenticide Selontra®, but without the active cholecalciferol.
The 14-gram block features a pre-made hole for quick and easy securing and is complete with a perforated wrap to allow the aromas to escape. It is formulated not to contain any of the eight big food allergens: milk, eggs, fish, shellfish, tree nuts, peanuts, wheat and soybean.
An essential tool for early-stage rodent detection, Monitoring Paste helps prevent an infestation establishing, so that pest controllers can be assured that premises are monitored, which will improve their response time to rodent activity and also help in the planning of an effective treatment programme.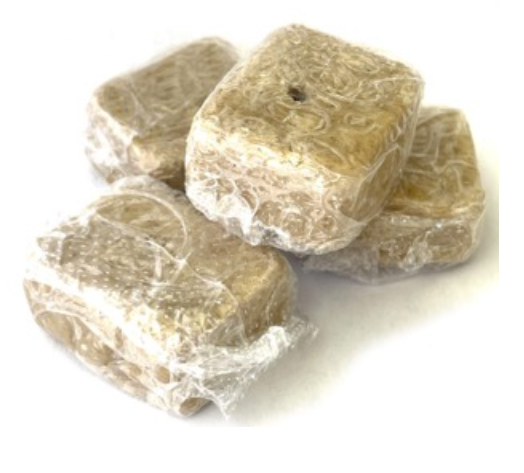 Laurence Barnard, Country Business Manager for Professional & Speciality Solutions at BASF, said: "We're delighted to introduce our new Monitoring Paste to the market. It provides pest controllers with another valuable product in their toolbox, allowing them to work more quickly and efficiently, and treat infestations as quickly as possible before they are fully established."
"At BASF, we know that it's better to prevent rodents from taking hold in the first place, and that chemical treatment should be just one step of an IPM, so the introduction of our Monitoring Paste will allow early signs of rodent activity to be readily detected and make treatment more effective, saving pest controllers time and money."
"Where customers are monitoring on a site, and get a take on the Monitoring Paste, we recommend then switching to Selontra®*, as the rodents will readily recognise the Selontra®* bait as a food source known to them, clearing early infestations before they get established."
The launch of Monitoring Paste by BASF comes as the company celebrates two years of tackling rodenticide resistance with its award-winning, cholecalciferol rodenticide Selontra®.
Designed for use in Integrated Pest Management (IPM) rodent control programmes in conjunction with Selontra®, BASF recommends switching to Selontra® once the presence of rodents is evident.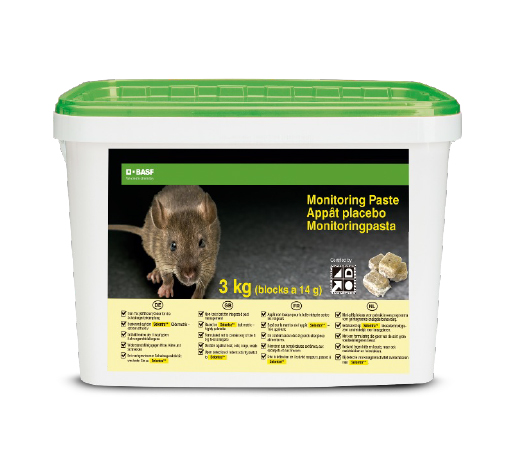 The non-anticoagulant bait, which launched in 2020 after ten years of development, offers pest control professionals fast, effective results thanks to its unique formulation. Featuring the active cholecalciferol, the soft block bait causes death from hypercalcaemia; the accumulation of too much calcium in the blood. This results in a stopping feeding effect, on both the bait and any available food on the site, 24 hours after consuming a lethal dose, making complete control possible in as few as seven days. As well as offering a different mode of action, Selontra® also balances performance and environmental impact, is neither persistent in the environment nor bio-accumulative, and can withstand extreme climates. BASF offers a Selontra® training programme, which allows pest controllers to become a certified user, and refresh their knowledge on baiting strategies and best practice, as well obtain all-important CPD points. To find out more and become a certified Selontra® user at
https://www.training.selontra.com/